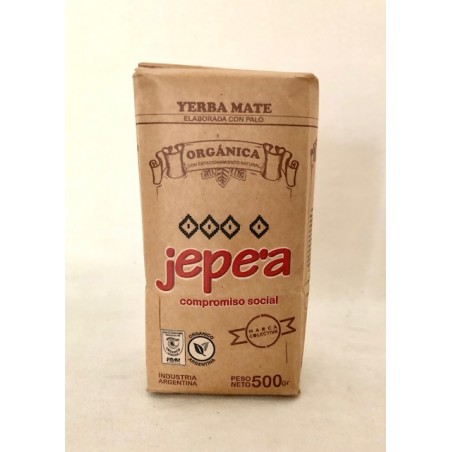  
Jepe'a organica
Organic certified yerba mate.
Privacy policy
Terms of delivery
Return conditions
Cut: Roughly chopped leaves and stems with minimal powder addition.

Scent: grassy-herbal, fresh.

Taste: a large bouquet of flavors that changes like in a kaleidoscope with each new pour. There is freshly baked bread with a crisp crust, light tannins like a good black tea. The wood notes come later but without smoky accents. There is an aftertaste of fresh spring water.


It is not a yerba for the seekers of the powerful energy boost. This is about TASTE, taste written in big letters because it plays the first violin here.

The producer has dedicated his time to the cultivation of these shrubs, caring for them agro-bio-ecologically so that we obtain a product of the highest quality.
This yerba takes time from us consumers. It's not yerba to sip in a hurry between appointments just to sip something for energy.


Sit with her only when you have time to enjoy her, preferably in a beautiful natural setting because that's where she comes from.

best before: 11/2023
No customer reviews for the moment.
Customers who bought this product also bought:
8 other products in the same category: