Lagenaria vulgaris mate cups require so-called curado before first use.
To distinguish are calabazas and porongo from the other pumpkin part.
In porongo we find fewer fruit remains, the walls are thicker than a calabaza.
the curado for the calabaza

Before first yerba mate drink from your new calabaza, take the time to prepare them.

Fill it halfway with yerba mate and pour with about 80°C water.
Leave a few hours (preferably overnight) are, then with a teaspoon of the pumpkin remains inside scrape (gently, not too hard).
The fruit remains in the middle do not cut down, otherwise the calabaza can be damaged (hole risk).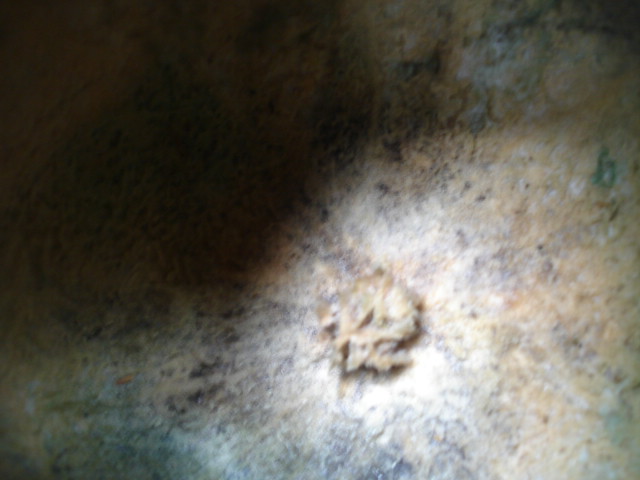 Sometimes it is enough to repeat once, repeat as needed.

Now your calabaza is ready to use!
If the calabaza is colored, it makes sense that it will stop on a coaster, otherwise it may happen that the color of discolored the table.
Otherwise, even with daily use a coaster recommends to use.
Curado for porongo
Used

y

erba

m

ate and

whisky

are used here. The alcohol cleans the pumpkin remainders completely and leaves a very rich taste.
The amount of alcohol depends on the size of the Matebecher: the content should not be too liquid, but wet.
Let stand for 48 hours. Then rinse with running water.
Stuffing with kitchen paper. Let stand, change paper regularly for 1 day until dry.
Leave for 1 day without paper until completely dry.
Full drying may take 4-5 days the first time, but it's worth it.
And then it's ready to use!
Not suitable: wine, sparkling wine, sweet alcohol